The TANG Young Adult program is intended for college and young professionals who haven't started a family. We are primarily English speakers and workshops are conducted in English. But many of us speak Taiwanese and Mandarin. We accept 1.5 generation TA. We also accept non-Taiwanese participants who share a love for Taiwan and are open to learning more about Taiwan and being an active participant in the Taiwanese American community.
Why should I come?
Fun - Relax, let loose, and enjoy the moment. At TANG, we believe it's okay to be awkward and goofy. In fact, we encourage it.
Community - Our goal is to form lifelong bonds between our participants. Thus quote sums it up nicely:
"A connection is the energy that exists between two people when they feel seen, heard, and valued when they can give and receive without judgment; and when they derive sustenance and strength from the relationship"
Self-Discovery

- TANG offers a lot of opportunities for participants to learn more about themselves. Whether it's through intimate small group conversations, mentoring, or thought-provoking workshops, we strive to challenge and encourage you to be your best self.
Who will be there?
People of diverse backgrounds who share a common interest of Taiwan
People of all types of career backgrounds (i.e. arts, finance, healthcare, etc.)
Close to 75% of our participants this year are expected to be returning participants!
Be part of a wider Taiwanese American community that includes people of all ages from preschool through first generation participants.
When is TANG Conference?
Thursday, July 4th through Sunday, July 7th
Registration is now OPEN! Click here for more info.
A Sneak Peek into our 2019 Workshops & Activities...
Life & Personal Growth Topics
Current Housing Market & Buying Process Explained
It's no secret that many millennials are struggling to buy homes, especially without help. Nearly one in three older millennials with over $100,000 to invest say they received financial assistance from their parents in order to buy their first home. By contrast, only 15% of comparable Baby Boomers say they had a boost from their parents when making that purchase. The main key reasons are rising home costs, heavier student loan burdens and stagnating purchasing power. With the overwhelming challenges that exist in today's housing market, how do we figure out what we can afford, where we should look, or when is the right time to buy? Real estate explained.
On the Money: Budgeting & Investing Basics
As we grow into full adulthood, personal finance takes on a central role in our lives. As we embark on our careers and begin earning money and bearing the brunt of bills and other expenses, it becomes apparent that we need to actively manage our finances in some way. Budgeting is one of the approaches we can use to manage our expenses and building our savings. If we have enough money available, we can also begin investing in the stock market to grow our wealth.  In this workshop, we will discuss the basics of budgeting and investing to get the most out of your money.
Some key questions:
What short-term, mid-term and long-term goals are we saving for?
What budgeting tools or apps do you use today?
What are some basic investing terms everyone should know?
When is a good time to start investing?
Sexual & Gender Diversity: Promoting Inclusivity
This is an introduction to Gender and Sexual Orientation. We will be exploring the differences between gender and sex, models of sexual orientation, and the concept of a core identity. Also, we will address the intersection between culture and sex/gender.
Identify negative behaviors that reinforce discrimination and heterosexism.

Examine homophobia and heterosexism.

Develop strategies to deconstruct and dismantle stereotypes.

Communicate respectfully with and about people of all gender identities, gender expressions and sexual orientations.
Taiwan Culture Topics
Taiwan's Pensieve: The Links of Time
Taiwan has a unique and extensive history that spans from aboriginals, Dutch occupancy, to the first democratic election. There's also different cultural folklore, puppet shows, and Taiwanese songs that bring Taiwan to life. With this exploration and discovery we will spend time relating the past to the present by discussing how Taiwan's past has affected the different mentalities of Taiwanese American communities and families today.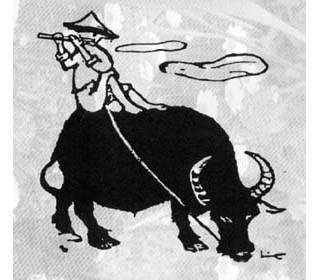 (image source: www.taiwandc.org/folk.htm)
If you have more questions about programming or anything else, please reach out to our program director:
Christine Su - christinejsu@gmail.com